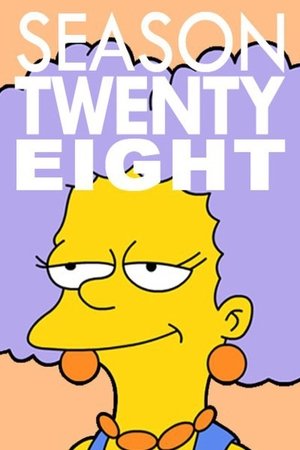 Trailer
28x1 – Springfield aus der Asche
Mr. Burns puts on a variety show at the Springfield Bowl.
Gesehen von 7 Usern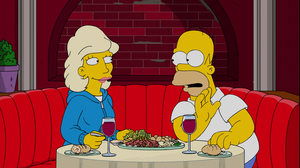 28x2 – Die virtuelle Familie
Homer finds a new friend in a woman who acts just like him when Mr. Burns hires the other Simpsons as his live-in virtual reality family.
Gesehen von 5 Usern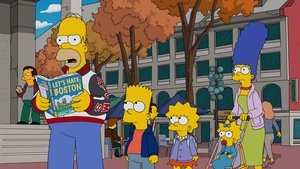 28x3 – Stadt ohne Gnade
Homer takes the family on a "hate-cation" to Boston after he catches Bart rooting for a rival football team.
Gesehen von 5 Usern
28x4 – Trocken, tot und tödlich
The children of Springfield fight to the death, Hunger Games style; Lisa's imaginary friend kills her real friends; Moe recruits Bart into his group of covert barfly agents.
Gesehen von 5 Usern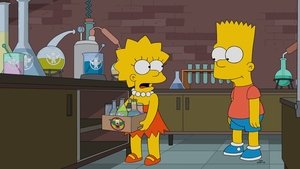 28x5 – Fake-News
Bart and Lisa investigate Krusty's new candy; Marge helps Homer dress for a promotion; Kent Brockman struggles with the changing media world.
Gesehen von 5 Usern
28x6 – Mein peinlicher Freund
Homer coaches the kids' lacrosse team with Kirk Van Houten, who disappears before the championship game, after Homer rants about him being a loser.
Gesehen von 5 Usern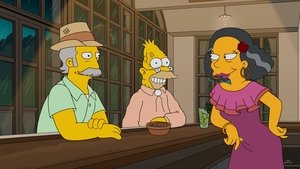 28x7 – Fidel Grampa
The Simpsons go to Cuba to get Grampa cheap medical care when the Retirement Castle and V.A. hospital are unable to solve his health problems.
Gesehen von 5 Usern
28x8 – Affenhilfe
Homer discovers an app that makes his life easier, while Grampa learns that he'll be a father again.
Gesehen von 5 Usern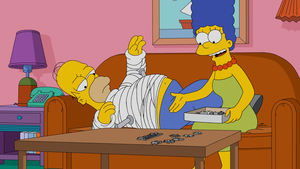 28x9 – Mr. und Mrs. Smithers
Homer is placed in a cast following a workplace accident, leading Marge to receive romance from an unexpected source; Lisa attempts to keep the peace as bus monitor.
Gesehen von 5 Usern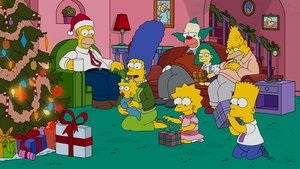 28x10 – Krustliche Weihnachten
Krusty and his daughter spend Christmas with the Simpsons; Reverend Lovejoy seeks converts to boost attendance at church; A Christmas toy scares Maggie.
Gesehen von 5 Usern
28x11 – Ein Schweinchen namens Propper
A Japanese book on minimalism inspires Marge to adapt to a new way of living, so the Simpsons have to part with items that no longer bring them joy.
Gesehen von 5 Usern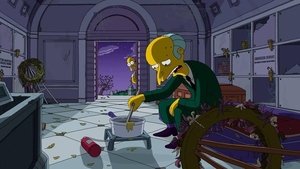 28x12 – Der große Phatsby (1): Der Verrat
Mr Burns tries to relive his glory days, and crosses paths with a mysterious music mogul.
Gesehen von 5 Usern
28x13 – Der große Phatsby (2): Die Rache
When all the fast food restaurants in Springfield become healthy, Homer turns to the last bastion of greasy food for comfort; Lisa must find a good news story when her school radio station is in jeopardy.
Gesehen von 5 Usern
28x14 – Fettscarraldo
Bart ruins Lisa's perfect day out of jealousy and becomes haunted by the manifestation of his guilty conscious. Homer is revealed to be a master chess player which helps him bond with his competitive dad.
Gesehen von 5 Usern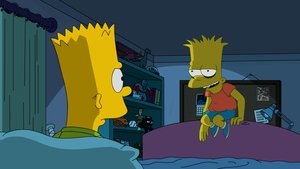 28x15 – Homersche Eröffnung
Bart and Lisa return home following a traumatic incident at Kamp Krusty, putting an end to Homer and Marge's sexual encounters.
Gesehen von 5 Usern
28x16 – Krise nach Kamp Krusty
A mocumentary about how Bart became a star basketball player at Springfield Elementary only to fall prey to fame, his own ego and the schemes of mobster Fat Tony.
Gesehen von 5 Usern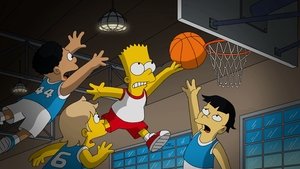 28x17 – 22 für 30
As Homer and Marge try a different parenting style on the hellraising Bart, Grampa gives him a special watch that becomes Bart's moral center. But Bart loses it and tries everything to get it back.
Gesehen von 5 Usern
28x18 – Der Uhr-Großvater
Mr. Burns opens his own for-profit university, hiring the completely unqualified Homer as a professor, only to lose him to a mad scientist.
Gesehen von 5 Usern
28x19 – Homer Academy
Bart bonds with Skinner's mother over their mutual dislike of Skinner and realizes that he could make a bundle by befriending other lonely and disgruntled grandmothers of Springfield for money.
Gesehen von 5 Usern
28x20 – Auf der Suche nach Mr. Goodbart
Mr. Burns makes a bet with his old friend that nothing can break Homer and Marge apart. But that's where Moe comes in.
Gesehen von 5 Usern
28x21 – Moho House
After a successful animal rights campaign, all dogs in Springfield are allowed to go where they want and do what they want. Pack mentality quickly kicks in and the dogs of Springfield assert their dominance by threatening the people.
Gesehen von 5 Usern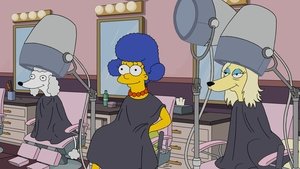 28x22 – Dogtown
Als Homer die Kontrolle über sein Auto veliert und auf einen Mann mit seinem Hund zurast, muss er eine schnelle Entscheidung treffen, wen er retten will. Er entscheidet sich für den Hund. Auch bei der anschließenden Gerichtsverhandlung wird Homer Recht gegeben – das Leben des Tieres über den des Menschen. Daraufhin verwandelt sich Springfield zu einem wahren Hundeparadies.
Gesehen von 7 Usern
Quelle:
themoviedb.com