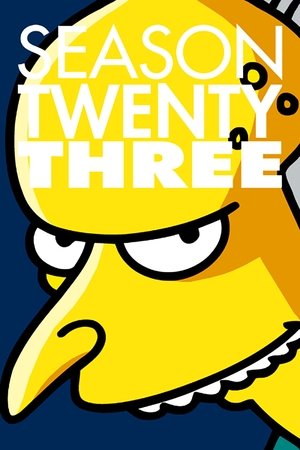 Trailer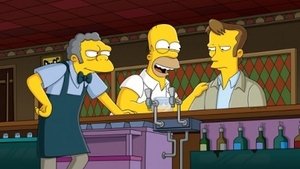 23x1 – Homer Impossible
Homer tries to befriend the new security guard at the nuclear power plant, who for some unknown reason isn't interested and keeps having flashbacks to his violent past as a government agent.
Gesehen von 29 Usern
23x2 – Teddy-Power
Superintendant Chalmers gets fired after using unconventional methods to teach Bart and his friends about Teddy Roosevelt, so the boys take over Springfield Elementary until he gets his old job back.
Gesehen von 29 Usern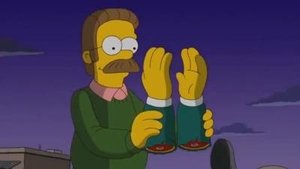 23x3 – Spider-Killer-Avatar-Man
Homer takes a dangerous dive into an isolated canyon on Candy Peak, but when a crashing boulder traps his arm, he channels Aron Ralston to save himself. In "The Diving Bell and Butterball," the first of three hair-raising Halloween tales, a venomous spider bite leaves Homer paralyzed, but when Lisa discovers Homer's ability to communicate through natural gases, he is able to express his love for Marge. The killer spells continue in "Dial D for Diddly," when Ned Flanders, devout preacher by day, transforms into a cold-blooded vigilante by night. In the final terrifying...
Gesehen von 29 Usern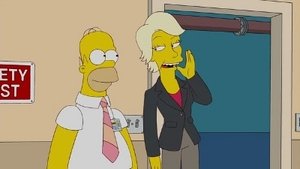 23x4 – Das Ding, das aus Ohio kam
Homer is betrayed by his new assistant at work and winds up working for her, and Bart and Martin create a science project that brings joy to the seniors at the Springfield Retirement Castle.
Gesehen von 29 Usern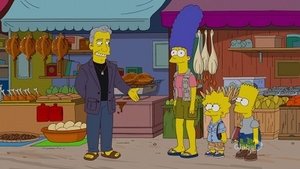 23x5 – FoodFellas
Homer is worried that he is no longer the cool parent after Marge, Bart, and Lisa become foodies.
Gesehen von 29 Usern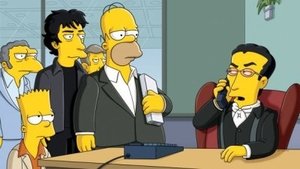 23x6 – Homers Sieben
Homer and Bart put together a team to author the next successful tween novel franchise and make a million dollars, but discover that they need Lisa's help to pull it off.
Gesehen von 29 Usern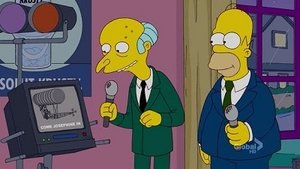 23x7 – Der Mann im blauen Flanell
Homer gets promoted to accounts manager at the nuclear power plant, but soon learns the job robs you of your soul. Meanwhile, Lisa introduces Bart to "Little Women."
Gesehen von 29 Usern
23x8 – Agentin mit Schmerz
Krusty the Clown is stuck in a rut when the television network pulls his show from the air and his talent agency drops him as a client. But when the Simpsons introduce him to seasoned agent Annie, they are surprised to learn that Annie was Krusty's very first agent. Despite their rocky relationship, Annie is convinced to re-sign Krusty and craft his career comeback. But when Krusty's retro comedy show reboot is deemed a critical success, Krusty must decide to stay with his agent or side with the network executives.
Gesehen von 29 Usern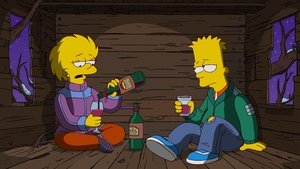 23x9 – Weihnachten – Die nächste Generation
Thirty years in the future the Simpsons get together for Christmas. Bart and Lisa are struggling as parents to connect with their children.
Gesehen von 29 Usern
23x10 – Im Rausch der Macht
Homer becomes the host of a popular political talk show, starts an "everyman" movement in Springfield, and ends up hand-picking Ted Nugent as the Republican nominee for president.
Gesehen von 29 Usern
23x11 – Freundschaftsanfrage von Lisa
Lisa creates an online social network that becomes a Springfield obsession, but later becomes a victim of user backlash.
Gesehen von 29 Usern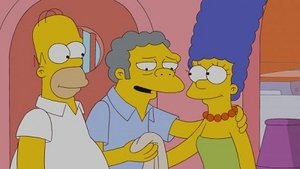 23x12 – Der Stoff, aus dem die Träume sind
While Bart tries to regain Milhouse's friendship, Moe's bar cleaning rag tells his unlikely story of how he got to where he is today.
Gesehen von 29 Usern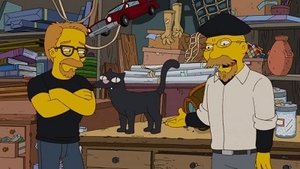 23x13 – Unter dem Maulbeerbaum
Lisa falls for an adventurous, Hemingway-esque young boy, while Bart and Millhouse set out to bust all the myths that surround Springfield Elementary School.
Gesehen von 29 Usern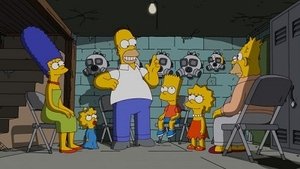 23x14 – Fern der Heimat
The entire town votes to kick the Simpsons out of Springfield, so they decide to move to "The Outlands."
Gesehen von 29 Usern
23x15 – El Barto
Bart becomes an urban vandal and decides to use Homer as his inspiration, while Apu hits hard times when a new trendy market takes all the Kwik-E-Mart customers.
Gesehen von 29 Usern
23x16 – How I Wet Your Mother
Homer pays for challenging karma by becoming a bed-wetter, and the family must break into Homer's dreams Inception (2010)-style to root out the source of the problem.
Gesehen von 29 Usern
23x17 – Mein Freund, der Roboter
Mr. Burns replaces all of the nuclear plant employees with robots--except for Homer, who stays along to supervise the robots and serve as a human scapegoat.
Gesehen von 29 Usern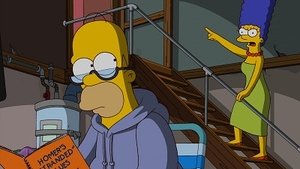 23x18 – Gestrandet
Jimbo's girlfriend cheats on Jimbo with Bart, and Homer uses his new treadmill to catch up on a TV series about plane crash victims stranded on an island.
Gesehen von 30 Usern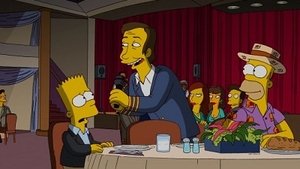 23x19 – Im Zeichen der Kreuzfahrt
When Bart gets his wish for a family vacation, he becomes determined to make it last forever.
Gesehen von 29 Usern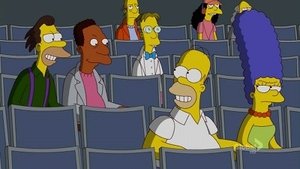 23x20 – Der Spion, der mich anlernte
Homer embarrasses Marge at the movies during a film featuring superspy Stradivarius Cain, and his apologies fall on deaf ears. In an effort to become a better husband, he seeks help from someone he believes to be the real Stradivarius Cain.
Gesehen von 29 Usern
23x21 – Schlaflos mit Nedna
When word gets out that Edna and Ned have secretly wed, Marge offers to throw them a party, but bringing folks together makes them all realize that no marriage is perfect. Meanwhile, Edna tries to help Ned's children become more socially acceptable. Watch the credits... there's a treat!
Gesehen von 30 Usern
23x22 – Lisa wird gaga
In the Season 23 finale, Lisa tries to boost her popularity by ghost writing positive things about herself on the school blog. The effort fails miserably, until a psychic force tells Lady Gaga (who provides her own voice) that Lisa needs her help.
Gesehen von 30 Usern
Quelle:
themoviedb.com