1x1 – Alles ist gut
Newly-deceased Eleanor Shellstrop is sent to the Good Place but only by mistake; Eleanor is determined to become a better person in her afterlife with help from friends Chidi and Janet.
Gesehen von 6 Usern
1x2 – Flugstunden
Eleanor tries to prove to Chidi that she's worthy of his help; Tahani and Jianyu try to help Michael cope with a mysterious flaw in his neighborhood.
Gesehen von 6 Usern
1x3 – Tahani Al-Jamil
Chidi starts giving Eleanor formal lessons in ethics -- the first lesson is to be kind to your neighbor; Michael and Janet assist Chidi in finding a new hobby.
Gesehen von 5 Usern
1x4 – Jason Mendoza
Eleanor has a hard time remaining hidden; Michael asks Tahani to assist a neighbor in finding her true purpose.
Gesehen von 5 Usern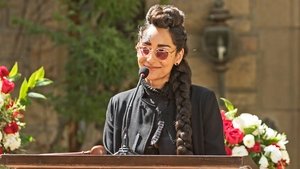 1x5 – Ausnahmezustand
Teaching Eleanor about ethics becomes a full-time job for Chidi; Michael and Janet must deal with an emergency.
Gesehen von 5 Usern
1x6 – Freundschaftsdienste
Eleanor is enlisted to help Michael with an important task that could determine her fate in the Good Place. Meanwhile, Chidi agrees to be the third wheel in an effort to help out his friend.
Gesehen von 5 Usern
1x7 – Der ewige Schrei
Eleanor and Chidi find that the only way to save Michael from going to "The Eternal Shriek" ( part of the Bad Place) is to deactivate Janet. Since she is programmed to answer any question, Janet tells them exactly how to do it.
Gesehen von 5 Usern
1x8 – Jenseits von Gut und Böse
Michael has a private meeting with Eleanor. Meanwhile, Chidi, who has been harboring a secret, contemplates what to do.
Gesehen von 5 Usern
1x9 – Fliegende Piranhas
Michael's skills are put to the test when he attempts to sort out an unprecedented situation. Meanwhile, Chidi makes a connection elsewhere, much to the dismay of Eleanor, while Janet shows a different side of herself.
Gesehen von 5 Usern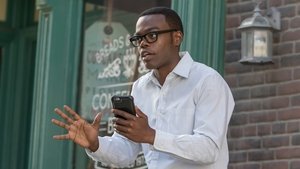 1x10 – Chidis Entscheidung
Michael tasks Chidi with making an important decision, while Eleanor makes a personal discovery and Jianyu makes a big announcement.
Gesehen von 5 Usern
1x11 – Nobody's Perfect
Eleanor and Tahani hatch a plan as Michael makes a surprising discovery. Chidi confides in Eleanor when he learns some interesting news.
Gesehen von 5 Usern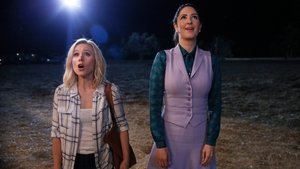 1x12 – Mindy St. Claire
Chidi and Tahani help Michael as he faces his first biggest challenge yet; Eleanor, Jianyu and Janet face a huge decision; Eleanor and her friends think about their fates.
Gesehen von 5 Usern
1x13 – Michael's Gambit
With Fake Eleanor and Jason making it back to the good place a fraction of a second past Shawn's deadline, Shawn has to make a call on whether his initial ruling of sending Chidi and Tahani to the bad place in place of Fake Eleanor and Jason still stands. What Shawn rules is that the bad place is still short two people, he no longer caring which two go, leaving that decision for them to decide among themselves. As Fake Eleanor, Chidi, Tahani and Jason argue among themselves about which two should go, external forces come into play. Amid all the kerfuffle, Fake Eleanor...
Gesehen von 5 Usern
Quelle:
themoviedb.com