1x1 – Pyramids of Terror
The Justice Magazine crew investigate an alien invasion in Egypt led by the Mummy Khuthu and find Spider-Man already on the scene.
Gesehen von 1 User
1x2 – Realm of Darkness
The powerful demon Dormammu emerges on a Pacific island threatening to enslave mankind.
Gesehen von 1 User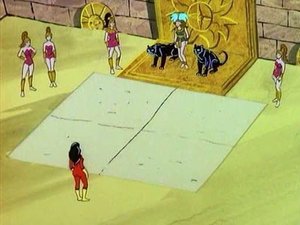 1x3 – The Amazon Adventure
Stolen gold from Fort Knox leads the Justice Magazine team into the Amazon where they uncover a plot by Shanna to take over the world.
Gesehen von 1 User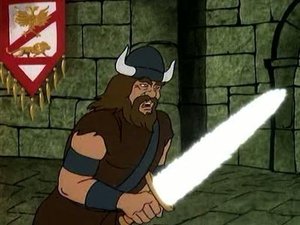 1x4 – The Ghost Vikings
A 'ghost' Viking ship emerges off the coast of Norway. The crew plan to steal the riches of the world, before returning to their own time. Spider-Woman travels back to 952 A.D. to defeat them.
Gesehen von 1 User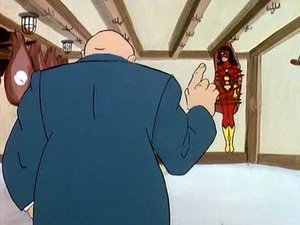 1x5 – The Kingpin Strikes Again
Angered by a recent Justice Magazine article, the Kingpin steals an experimental invisibility ray and seeks revenge on its editor, Jessica Drew. However, while invisible he witnesses her transform into Spider-Woman and opts for a blackmail plot instead.
Gesehen von 1 User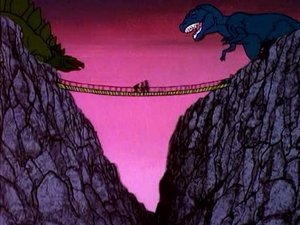 1x6 – The Lost Continent
After US Air Force planes vanish in the Bermuda Triangle, the team from Justice Magazine investigate. They soon find themselves thrown into a hidden dimension where dinosaurs roam the Earth.
Gesehen von 1 User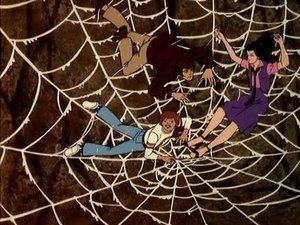 1x7 – The Kongo Spider
Guest stars Spider-Man. While covering the filming of a movie, the Justice Magazine team encounter a giant spider (in a plot inspired by King Kong).
Gesehen von 1 User
1x8 – Games of Doom
Athletes in the World Athletic Games in Moscow are being kidnapped and replaced by android doubles. Jessica Drew goes undercover as a Long Jumper to investigate.
Gesehen von 1 User
1x9 – Shuttle to Disaster
The Justice Magazine team find themselves on a hijacked space shuttle, heading towards the moon, where the villain Steeljaw intends to enslave mankind and put it to work digging for valuable gems.
Gesehen von 1 User
1x10 – Dracula's Revenge
After being released from a 100-year curse, Dracula is free and the world's population are threatened with being turned into vampires, werewolves and Frankenstein's monsters.
Gesehen von 1 User
1x11 – The Spider-Woman and the Fly
Jessica confronts a former research assistant to her father who has been mutated into a human fly after a lab accident. Deducing her secret identity, he creates a formula which will rob Jessica of her spider powers.
Gesehen von 1 User
1x12 – Invasion from the Black Hole
A UFO attempts to swallow the Earth in a black hole, in readiness for an invasion.
Gesehen von 1 User
1x13 – The Great Magini
Magician, the Great Magini, attempts to steal the World's most famous landmarks.
Gesehen von 1 User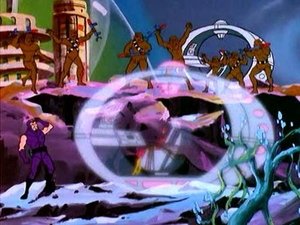 1x14 – A Crime in Time
An experimental time machine unleashes an invasion of Wookie-like creatures. Jessica is forced to reveal her secret identity to her fellow magazine crew in order to save mankind.
Gesehen von 1 User
1x15 – Return of the Spider-Queen
Spider-Woman is brainwashed by an alien race of human spider creatures who believe she is their long lost queen.
Gesehen von 1 User
1x16 – A Deadly Dream
An alien threatens the World with her sleep inducing powers.
Gesehen von 1 User
Quelle:
themoviedb.com