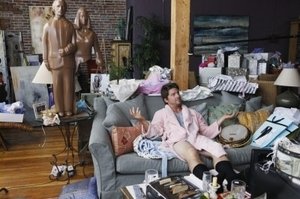 1x1 – Folge 1
Forget who gets to keep the ring - when a couple splits, the real question is, who gets to keep the friends? Alex and Dave's wedding was supposed to be the happiest day of their lives, for them and their long-time friends... until Alex leaves groom-to-be Dave at the altar. The breakup, in the words of one pal, is a "huge game changer" that will complicate everyone's lives and make everyone question their own choices.
Gesehen von 5 Usern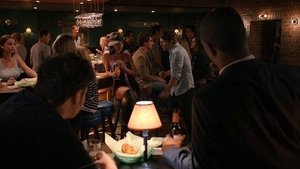 1x2 – Folge 2
Dave still hate deserted bride Alex but they agree to bury the hatchet for the gang's sake. Despite the implicit insult of being 'not really gay', Max arranges stereotypical queer Derrick for fickle birthday girl Paige, who thus learns steady Max is the right 'gay husband' in the long term. Despite breaking up tips from his mates, too-good polite Dave keeps getting romantically drawn ever deeper in a possessive one-night-stand 'chicksand', until the truth sets both free. Max duly warns Alex that her trophy date is a closet gay.
Gesehen von 5 Usern
1x3 – Folge 3
Dave and Max are worried sick about mysterious thefts from their joint home. A video camera shows it's not Dave's sleepwalking, however weird, but their new upstairs neighbor sneaking in trough a ceiling panel to rob the fridge. After confronting 'thief'' Malcolm, Max is soon taken in by the adventurous and generous new friend, who also happens to be Alex's cool new date.
Gesehen von 5 Usern
1x4 – Folge 4
Max panics when his parents come visit for the first time in years, as he never came out to them and blamed gay porn on Dave, who is a great sport, but the girls initially refuse to act as phony date, only to turn up competitively. Paige stands up her blind date -by remaining incognito- at first sight to hook up with stood-up hunky Doug, but starts doubting and going overboard when she sees his wallet states as actual last name Hitler.
Gesehen von 5 Usern
1x5 – Folge 5
After a health scare, Brad's uptight dad now has a new lease on life and just wants to have fun, which Brad is having a difficult time dealing with; Penny starts to date an attractive Italian, but she can only speak his language when she's drunk; Dave and Max have fun in their apartment with dart guns.
Gesehen von 5 Usern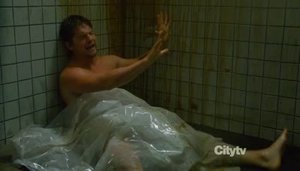 1x6 – Folge 6
Alex has a mouse in her apartment and asks Dave to come over and get rid of it humanely. While there, Dave falls in love with their old place. He lets the mouse go so he can spend more time there. Penny takes a Krav Maga class. Jane joins the class, is way too intense, and kicks the crap out of Penny. Max accuses Brad of being a "gay-cist".
Gesehen von 5 Usern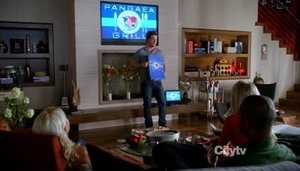 1x7 – Folge 7
A zombie movie gets the gang discussing who's most like or stand the best chance to survive a zombie attack. Being called a living zombie gives Dave the long-needed kick in the pants to resume his dream to start his own restaurant. Alas his project to offer 125 national cuisines on a 900 dishes menu earns only ridicule, no financing. Max dares Jane to tests who fights and resist zombies best, which go to each in turn. Penny meets 'cool' Toby in the launderette and waves Max's warnings he's a hipster who will drag her into his 'ironic' life of bagging on everything. ...
Gesehen von 5 Usern
1x8 – Folge 8
Alex and Dave are forced to confront memories of their relationship when they consider removing their his-and-hers tattoos. Jane pushes Max to go out with a guy who seems a perfect match but Max resists. Brad has to deal with the consequences when he gets a waiter fired.
Gesehen von 5 Usern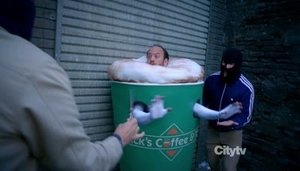 1x9 – Folge 9
Alex teams up with other small business owners to fight a chain coffee store that moves into the neighborhood, but things become complicated when Max finds out he's dating the store's owner (Max Greenfield); Dave is thrilled when his favorite high school teacher Alan (Rob Huebel) is back in town. But when Penny goes out on a date with Alan, she realizes he's not as perfect as he seems, but keeps the information a secret to avoid disappointing Dave; Brad and Jane make a bet to see who can get a job by using either their charm or being prepared.
Gesehen von 5 Usern
1x10 – Folge 10
As Alex (Elisha Cuthbert) and Dave (Zachary Knighton) struggle to move past their wedding day breakup with the support of their family and friends, Jane (Eliza Coupe) fears that her marriage to Brad (Damon Wayans, Jr.) is in danger of losing its spark. And as Dave reluctantly moves in with Max (Adam Pally), Penny grudgingly agrees to attend a cooking class with Alex.
Gesehen von 5 Usern
1x11 – Folge 11
When their favorite band is coming to Chicago, Dave (Zachary Knighton) and Alex (Elisha Cuthbert) refuse to let their recent break up stand in the way of everyone seeing them together. While Penny (Casey Wilson) is excited about reuniting with Tommy (guest star Nick Thune), a Barefoot Pedaler fiddler with whom she had a one-night stand, a YouTube video of the wedding day debacle reopens Dave's emotional wounds.
Gesehen von 5 Usern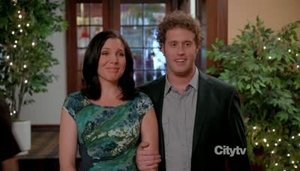 1x12 – Folge 12
Being invited to the wedding of old friend Shershow creates unexpected consequences and feelings among the group. Brad and Jane discover unsettling news about their marital status; Alex agrees to act as Dave's wingman at the wedding; Penny pretends to be engaged to Derrick; Shershow's fiancé thinks that Alex is a "wedding jinx".
Gesehen von 5 Usern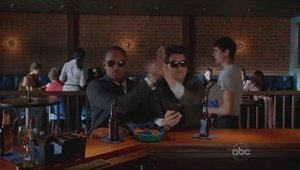 1x13 – Folge 13
Alex and Jane's sibling rivalry heats up; Dave dates an attractive woman (Bre Blair) with an unusual quirk; Penny gets an assistant.
Gesehen von 5 Usern
Quelle:
themoviedb.com