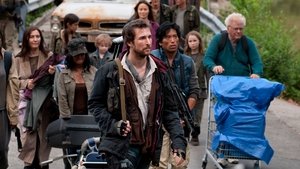 1x1 – Live and Learn
The world is left in tatters after a sudden, unprovoked and unexplained invasion by aliens, leaving the planet's remaining human population to fight for survival against the occupiers. History professor Tom Mason has been named second in command for the 2nd Mass, but his real focus is on his three sons, one of whom has been captured by the aliens for an unknown purpose.
Gesehen von 17 Usern
1x2 – The Armory
While scouting for supplies, Tom, Hal and their squad encounter a gang of marauders determined to get their hands on the 2nd Massachusetts' weapons. Leading the gang is an ex-con named John Pope, who decides to use his hostages as bargaining material.
Gesehen von 17 Usern
1x3 – Prisoner of War
Dr. Michael Harris joins the 2nd Mass with a theory about what might save the teenagers abducted by the aliens. But the plan could be derailed when Tom starts digging for answers to questions that have haunted him since the early days of the invasion. The 2nd Mass comes face-to-face with skitters and mechs when they attempt to rescue Ben.
Gesehen von 17 Usern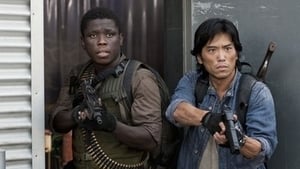 1x4 – Grace
Tom and his team head out to track down more motorcycles for the 2nd Mass., relying on Pope to guide them to a good location. They hit the jackpot until they meet some skitters and harnessed teenagers at the bike shop. Back at the base, Dr. Harris and Anne disagree over the best method to gather more intelligence on the aliens.
Gesehen von 17 Usern
1x5 – Silent Kill
Hal comes up with a risky new plan to rescue captured teenagers from the aliens, but it might require putting someone at risk.
Gesehen von 17 Usern
1x6 – Sanctuary: Part 1
Lt. Terry Clayton (guest star Henry Czerny - The Tudors) of the 7th Mass arrives with word that the aliens are on their way to attack the 2nd Mass.
Gesehen von 17 Usern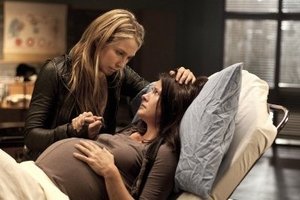 1x7 – Sanctuary: Part 2
Hal takes the lead fighting an unexpected threat against the children of the 2nd Mass.
Gesehen von 17 Usern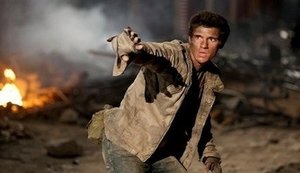 1x8 – What Hides Beneath
The 2nd Mass. prepares to take the fight to the invaders with an assault on one of their bases.
Gesehen von 17 Usern
1x9 – Mutiny
As the 2nd Mass. prepares for a major assault, divisions within the ranks threaten to tear the group apart. Tom has difficulty processing the profound implications of Anne's latest discovery.
Gesehen von 17 Usern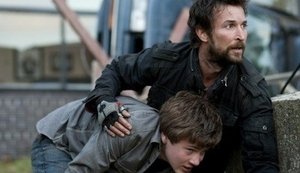 1x10 – Eight Hours
With Weaver leading several squads of fighters against the aliens, Tom remains behind to help protect the civilians as they evacuate. But a major breach in security endangers both the soldiers and the civilians. Tom is confronted with a decision that may lead him to discovering what the aliens want with the captured teenagers, humankind and the planet.
Gesehen von 17 Usern
Quelle:
themoviedb.com