1x1 – Pilot
Two successful guys in their 30's have their lives turned upside down when their nightmare dads unexpectedly move in.
Gesehen von 3 Usern
1x2 – Heckuva Job, Brownie
Li and Warner find a way to get along with their dads.
Gesehen von 3 Usern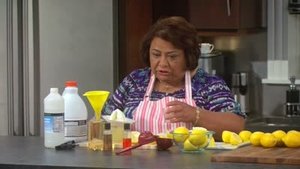 1x3 – Clean on Me
Eli and Warner fight over the same woman.
Gesehen von 3 Usern
1x4 – Funny Girl
Eli gets serious with a funny girl.
Gesehen von 3 Usern
1x5 – Oldfinger
The doctor is in.
Gesehen von 3 Usern
1x6 – My Dad's Hotter Than Your Dad
The dads try to prove that they've still got it.
Gesehen von 3 Usern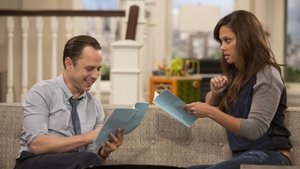 1x7 – Foul Play
When David accidentally brings bedbugs into the house, he and Eli are forced to sleep at Ghost Child Games. Meanwhile, Camila gets the lead in a local play and Crawford ends up being uncharacteristically helpful.
Gesehen von 3 Usern
1x8 – Doubles Trouble
Eli begins to doubt his and Warner's friendship when Warner decides to let Camila be his partner in their annual Virtual Tennis Tournament. Meanwhile, Crawford and David try to prove that they can make true friends.
Gesehen von 3 Usern
1x9 – Comic Book Issues
David's disrespect for Eli's comic book collection causes Eli to move them into a storage unit that quickly gets broken into at the same time Crawford buys a rare collection of comics for Warner as a gift. The group soon realizes that the comics belong to Eli, but Warner's not ready to give them back without a fight.
Gesehen von 3 Usern
1x10 – Dad Abuse
Eli and Warner mistakenly trigger an investigation of elder abuse, causing their dads to be placed in a foster care home. Eli and Warner's initial happiness soon turns into guilt, and they hatch a plan to rescue their fathers. Meanwhile, Crawford's childish, sloppy habits get between Camila and Warner.
Gesehen von 3 Usern
1x11 – The Glitch That Stole Christmas
An angry programmer sabotages Ghost Child's new Christmas-themed game with offensive content, and David gets a job as a Santa Claus.
Gesehen von 3 Usern
1x12 – Mister Edna
When Edna faces deportation for being an illegal immigrant, Eli forces David to marry her, but soon comes to regret it when Edna gets too much into the role of wife and mother.
Gesehen von 3 Usern
1x13 – Eli Nightingale
Eli takes care of Veronica when she gets sick, hoping his kindness will lead to them sleeping together.
Gesehen von 3 Usern
1x14 – Bully Gene
Eli is bullied by his new girlfriend's 12-year-old son, and Warner picks a fake fight with Camilla so he can sleep on the more comfortable couch.
Gesehen von 3 Usern
1x15 – Baby Face
Warner gets an unusual proposition from an ex-girlfriend while his wife is away, and Crawford and David pose as a gay couple to get free perks from a hotel.
Gesehen von 3 Usern
1x16 – Warner's Got It Made
Eli and Warner work with a mobster.
Gesehen von 3 Usern
1x17 – Enemies of Bill
When Crawford gets too drunk and accidentally ruins the Whittemores' couch, Camila insists that they all quit drinking so much.
Gesehen von 3 Usern
1x18 – Have a Heart... Attack!
Eli ignores David's constant complaining, and one of them ends up in the hospital.
Gesehen von 3 Usern
1x19 – Jerk in a Box
The gang helps David plan his fake funeral, while Eli is still moping over Veronica being engaged.
Gesehen von 3 Usern
Quelle:
themoviedb.com