1x1 – Pilot
In near-future Los Angeles, Will Bowman attempts a daring rescue. His wife Katie tries to help a relative in need. A job opportunity threatens to divide the family.
Gesehen von 1 User
1x2 – A Brave New World
Will's new mission is to find the guy behind the explosion. Madeline encounters an old friend. Will and Katie help out the family of a mutual friend. Katie's actions put Will's job at risk.
Gesehen von 1 User
1x3 – 98 Seconds
Katie's first mission leads her to question her commitment to the cause. Will's hunt for Geronimo draws him into the Resistance's crosshairs. Bram's girlfriend needs him to keep a secret.
Gesehen von 1 User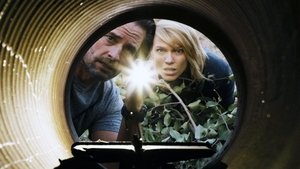 1x4 – Blind Spot
Will earns the respect of his new colleagues. A Resistance attack comes to the home front and brings the Bowman family together. Katie gets to know Will's team. Maddie finds a new job that makes the most of her talents.
Gesehen von 1 User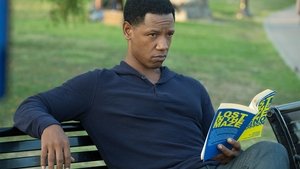 1x5 – Geronimo
Geronimo's identity is revealed. Will begins to question his wife's loyalties. Katie struggles with the weight of her choices. Bram finds his way into a secret world. Snyder sees an opporunity to improve his standing in the colony.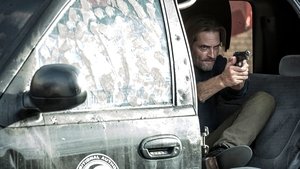 1x6 – Yoknapatawpha
Will and Snyder take shelter in the Yonk after they are ambushed, and Katie struggles with where her loyalties really lie.
1x7 – Broussard
The series begins less than a year after the beginning of the Occupation. The Bowmans seek their middle child (younger son), Charlie, who was separated from them during the Arrival, while they try to survive with meager resources in a changed world that is constantly dangerous despite its urban veneer of order. Will is forced to work for the Redhats to hunt down the Resistance, or his family will be sent to the Factory. Katie, who is (unbeknownst to Will) a member of the Resistance, now has an inside source in Will.
1x8 – In From the Cold
A high-ranking member of the Resistance arrives; Katie gets a second chance; Bram proposes a risky journey.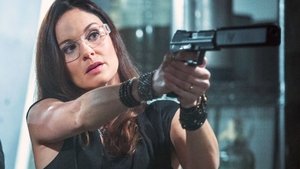 1x9 – Zero Day
Will wants to remove the family from the occupation; Snyder tries to protect his office.
1x10 – Gateway
After a high-value hostage is kidnapped by the Resistance, the Los Angeles block is placed on lockdown. Season Finale.
Quelle:
themoviedb.com