1x1 – Pilot
Chuck is a computer geek who gets a computer full of information zapped into his brain...information that contains secrets that the federal government desperately needs to keep in Chuck's head...and keep Chuck, himself, intact. In the opener Chuck meets a woman who agrees to go on a date with him, but she's one of the government agents who's interested more in his head than his body.
Gesehen von 23 Usern
1x2 – Chuck gegen den Helikopter
The Government wants to verify the secrets are inside Chuck's head. So they send a doctor who programmed the Intersect system to examine Chuck. When the doctor's car explodes, there's evidence one of the agencies was involved, leaving Chuck unsure whom to trust.
Gesehen von 23 Usern
1x3 – Chuck gegen den Tango
A stolen piece of art is the key for locating a weapon's dealer. Chuck's up for a promotion to assistant manager at work.
Gesehen von 22 Usern
1x4 – Chuck gegen den Yeti
A rival agent shows up, she needs assistance stealing a gem from a drug lord. Chuck's agents are reluctant to help due to past dealings.
Gesehen von 22 Usern
1x5 – Chuck gegen die Shrimps
Chuck spots a Chinese spy in a restaurant. The agents want to find out why she's here in the US. Chuck goes on his first stake out, which is also a special occasion for his family.
Gesehen von 22 Usern
1x6 – Chuck gegen den Sandwurm
Chuck spots a man wanted by the government. He finds out the man worked for the government, and just desired a new life. Soon he has Chuck doubting his handlers. Chuck has to interview for Assistant Manager.
Gesehen von 22 Usern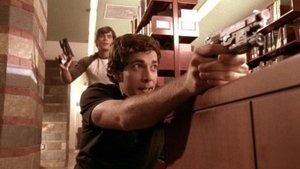 1x7 – Chuck gegen die Vergangenheit
When Chuck's former Stanford teacher, who kicked him out of school, is kidnapped, Chuck must face his past by returning to Standford, and recover a disc with information about his past.
Gesehen von 22 Usern
1x8 – Chuck gegen die Wahrheit
Chuck meets a pretty girl with an unusual name, which causes an internal conflict. At the same time, his sister falls prey to someone the government seeks to apprehend.
Gesehen von 22 Usern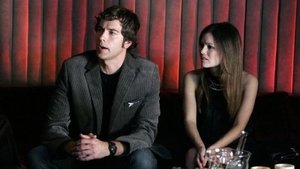 1x9 – Chuck gegen die Salami
After breaking up with Sarah, Chuck starts dating Lou. When Chuck flashes on Lou's ex-boyfriend. He's conflicted between his current love interest and his duties. The agents intercept the shipment, and find something totally unexpected.
Gesehen von 22 Usern
1x10 – Chuck gegen den schwarzen Freitag
Bryce is alive. When he's revived the only person he wants to talk to is Chuck. He tells Chuck he wasn't rogue, and the people he was working for are after the Intersect. It's up to Team Chuck to bring Bryce in, and protect Bryce and Chuck.
Gesehen von 22 Usern
1x11 – Chuck gegen das Falschgeld
Chuck flashes on a counterfeit bill on a philanthropists yacht. Team Chuck goes undercover to determine what he's up to. Chuck's inexperience causes problems. Morgan meets Anna's parents. Casey receives major news that will affect the entire Team.
Gesehen von 22 Usern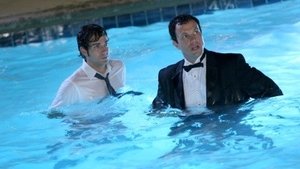 1x12 – Chuck gegen die Undercover-Liebe
When an old flame from Casey's life shows up, there's big trouble ahead for the whole crew.
Gesehen von 22 Usern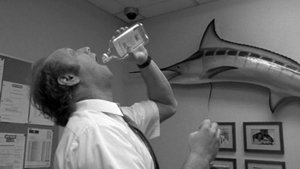 1x13 – Chuck gegen den Fisch
Chuck finds a bug in the Buy More, and gives it to Casey. Neither of his handlers planted that particular bug. Fearing Chuck's cover has been exposed, the government prepares to bring him in. While the agents try to find the culprit, Chuck tries to find an engagement ring Devon asked him to hold until Devon can propose to Ellie.
Gesehen von 22 Usern
Quelle:
themoviedb.com