1x1 – Flowers for Your Grave
After a serial killer starts targeting people the way in Richard "Rick" Castle's books he teams up with Detective Kate Beckett to solve the case. He then starts to shadow her for his new book.
Gesehen von 41 Usern
1x2 – Nanny McDead
Castle's first case with the NYPD has him and Beckett solving the case of a nanny found dead in a spin dryer.
Gesehen von 41 Usern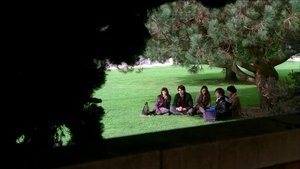 1x3 – Hedge Fund Homeboys
A clique of rich kids plays Russian Roulette with a bullet-less gun. But one night a bullet in the chamber kills one of them. When another one is supposedly commits suicide it's up to the team to discover what is what and if the suicide was over guilt.
Gesehen von 41 Usern
1x4 – Hell Hath No Fury
Two guys thought the rug was the find at a neighborhood dumpster. They were astounded to find a councilman's body inside the rolled up rug. Was this a botched robbery or does this murder have ties to local politics?
Gesehen von 41 Usern
1x5 – A Chill Goes Through Her Veins
A frozen female corpse discovered at a new construction site transforms a cold five-year-old missing persons case into a current homicide investigation.
Gesehen von 41 Usern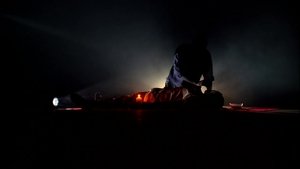 1x6 – Always Buy Retail
A ritualistic killer is on the loose while Castle's first ex-wife and Alexis's mom, Meredith visits.
Gesehen von 41 Usern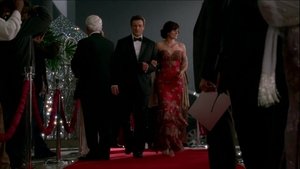 1x7 – Home Is Where the Heart Stops
Castle is anxiously awaiting the public response to the release of his newest work of fiction. A baffling rash of jewel robberies from the society set prompts Castle to ask Beckett to be his undercover date at a ball to see if the thief might be amongst the affluent set and casing out his victims at charity events, balls, and parties.
Gesehen von 41 Usern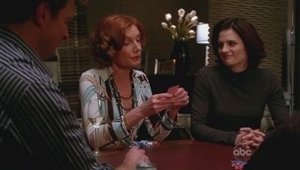 1x8 – Ghosts
A woman found drowned in a bathtub full of motor oil is initially identified as a missing suburban housewife, until it's discovered that her identity had been stolen from a deceased child, and that she had been a fugitive from a terrorism charge for two decades.
Gesehen von 41 Usern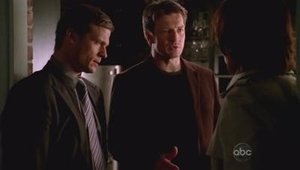 1x9 – Little Girl Lost
A 2 year old girl is abducted reuniting Beckett with her ex-boyfriend, FBI agent Will Sorensen.
Gesehen von 41 Usern
1x10 – A Death in the Family
A plastic surgeon is found murdered with his fingernails ripped off. Castle looks into Beckett's mother's murder despite her protests.
Gesehen von 41 Usern
Quelle:
themoviedb.com