1x1 – Brüder
Toni Hamady plans to leave his family's dealings behind and live a life without crime with his wife and daughter. But after a raid, Toni has to react to secure the clan's business base. His short-tempered brother Abbas is no help at all. Only when Vince, a friend from Toni's youth, suddenly turns up does Toni begin to hope again.
Gesehen von 27 Usern
1x2 – Die falsche Neun
After Toni is released on bail, he confronts Abbas about what he has done, and clearly shows him who is the head of the family. Deeply offended, jealous and suspicious, Abbas checks Vince out, but is ultimately forced to conclude that his brother's friend is trustworthy. Meanwhile, Toni initiates a business deal with the dubious Klaus Schiller - and is cheated.
Gesehen von 27 Usern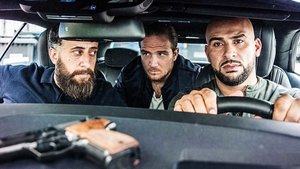 1x3 – Ibrahim
Shortly before a meeting with the Hamadys, Klaus Schiller is arrested. Toni suspects Vince has something to do with the deal falling through, but Vince is able to dispel his concerns and gives him an idea for how to solve the cocaine problem before the Cthulhus can take over Neukölln. Out of gratitude, Toni introduces Vince to the family's enigmatic leader.
Gesehen von 26 Usern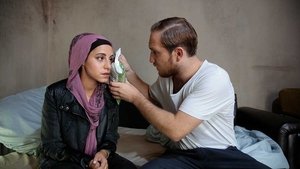 1x4 – Verrat
After a quarrel with Abbas, Amara goes to Vince for protection, while Toni finds out that his brother had bribed the dead policeman, Robert John. As the dispute between the brothers escalates, Uncle Hakeem suggests to Abbas that he leave Berlin immediately. But when the family leader is attacked by the Rockers, Abbas sees an alternative.
Gesehen von 25 Usern
1x5 – Machtlos
Toni doubts that the Cthulhus killed his uncle, and suspects someone from his own ranks. While Abbas uses the situation to initiate a war with the Rockers and replace Toni as the leader of the Hamadys, Amara finds out why Vince has really come back. When she confronts him about this, he makes a surprising proposal.
Gesehen von 24 Usern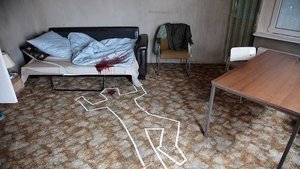 1x6 – Dead Man Walking
Vince is able to defeat Toni in a fight. Instead of handing him over, however, Vince suggests that they get Abbas convicted instead. The condition: Toni must make peace and ensure that Vince can leave Berlin with Amara. But when Toni is kidnapped, Vince is forced to decide between his old friend and the chance of a new beginning.
Gesehen von 24 Usern
Quelle:
themoviedb.com