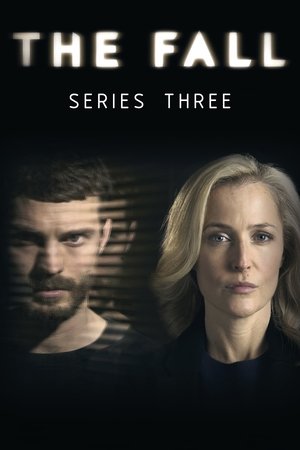 Trailer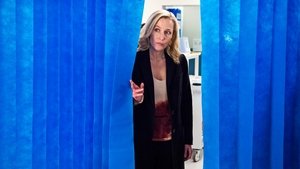 3x1 – Folge 1
Gillian Anderson returns as Detective Superintendent Stella Gibson in The Fall. She has arrested Paul Spector (Jamie Dornan) - but will he survive the gunshot wounds? Will he ever face justice? Spector is rushed to Belfast General Hospital where Dr Joe O'Donnell, Nurse Kiera Sheridan and the staff engage in the blood-soaked fight to keep him alive.
Gesehen von 7 Usern
3x2 – Folge 2
Gibson and Burns are hauled over the coals by the Police Ombudsman and the Policing Executive for their conduct and handling of the case. When Spector's name is released to the press as the arrested suspect in the Belfast Strangler case, his wife and family are forced to deal with the consequences. Katie enraged at the media treatment of him, decides to take matters into her own hands. All the while Nurse Kiera Sheridan and the medical team continue to fight to keep Spector alive. But even if he survives will he ever be fit enough to stand trial? And do Gibson and her...
Gesehen von 7 Usern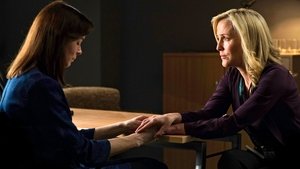 3x3 – Folge 3
Stella is shocked by Spector's journal illustrating his crimes though aware it can be used as evidence against him, since he is claiming to have no recollection of any events during the past six years. Healy tries to use this to prevent his standing trial at the preliminary hearing but the district judge commits him to crown court, ordering his detention at a secure psychiatric hospital under the supervision of Dr Larson. Meanwhile Tom Anderson tells Stella that David Alvarez, who was in the same care home as Spector, was imprisoned for murder in London in 2002.
Gesehen von 6 Usern
3x4 – Folge 4
Gibson is faced with the shocking impact Spectors crimes have had on his family. She is also asked to hand her personal dream diary in as evidence and calls Spector a contagion that is still able to harm anyone that crossed his path even though he is incapacitated. Spector is confronted with audio and video recordings of him talking about his crimes. Spector is transferred from Belfast hospital to a high security psychiatric institute and still seems to have 6 years memory loss. Rose opens up to Gibson about the details of her relationship with Spector.
Gesehen von 6 Usern
3x5 – Folge 5
Dr Larson begins his assessment on Spector, who opens up about the life he can remember before his amnesia, while the killer's legal team remain determined he will never stand trial, bringing Gibson's conduct under further scrutiny.
Gesehen von 6 Usern
3x6 – Folge 6
Spector admits to his lawyers and later to Tom Anderson that he was involved in the London murder eight years earlier but when Stella suggests Alvarez took the blame out of gratitude for saving him from, sexual abuse at their care home he reacts by attacking her. This splits his defenders as Ms. Wallace, appalled by his violence, quits the team though Healy aims to press ahead citing insanity in mitigation. As Larson becomes more aware of Spector's lies Stella defuses Katie Benedetto's obsession with some success whilst Spector indulges in a gruesome act which will ...
Gesehen von 6 Usern
Inhalt
Quelle:
themoviedb.com