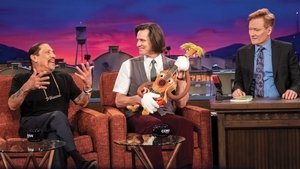 1x1 – Folge 1
Jeff Pickles decides it's time to talk about death on Mr. Pickles' Puppet Time. His executive producer, Seb, feels that Mr. Pickles the persona and Jeff Pickles the person need to remain separate. Deirdre punishes her daughter Maddy for not eating her veggies.
Gesehen von 1 User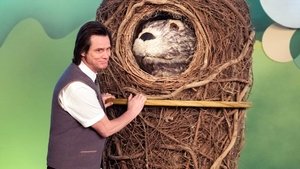 1x2 – Folge 2
Jeff makes a rash decision that could affect the ability of the show to continue. Seb strategizes how to rebuild Jeff's image. The two disagree about how Jeff can repair his family. Deirdre tries to learn more about what's happening while Maddy is at her piano lesson. Jeff's son Will decides to let loose with his new friends.
Gesehen von 1 User
1x3 – Folge 3
Jeff tries to fix his heartbreak. Deirdre deals with her daughter's developing medical condition. Seb outlines the future of Mr. Pickles' Puppet Time without Jeff. Jeff tries to get Will off pot by giving him a hobby.
1x4 – Folge 4
Jeff deals with a one-night stand. Jill learns that Jeff has been sending money to someone behind her back and confronts him.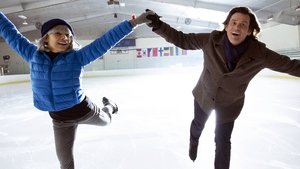 1x5 – Folge 5
Jeff decides to step out of his comfort zone. Seb tries to get Jeff on board with new changes for Puppet Time, as well as his ice skating show - Pickles On Ice, starring Tara Lipinski.
1x6 – Folge 6
Will tries to honor his brother in a unique way. Jeff decides to make some changes to Pickles on Ice. Deirdre lets her anger out on Maddy. Jeff tries to convince Vivian to continue with her treatment.
1x7 – Folge 7
Know what this is about? Be the first one to add a plot.
1x8 – Folge 8
Jeff meets the son of his pen pal, an inmate on death row, and decides to help him.
1x9 – Folge 9
Jeff wonders if he's having a breakdown or a breakthrough. Will gets into trouble at school. Scott confronts Deirdre about her feelings for Mr. Pickles-San. Seb decides to make a last-minute change to Pickles on Ice while Jeff is away.
1x10 – Folge 10
Everyone in Jeff's life deals with the results of the speech Jeff made on national television.
Quelle:
themoviedb.com